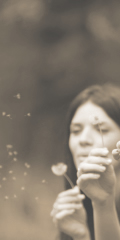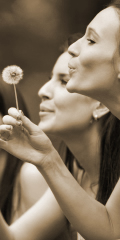 BECOMING AN EGG DONOR
The Mission
The goal of our program is to provide eggs anonymously to women who are unable to produce quality eggs on their own. We look for healthy women ages 21-32 who would be willing to anonymously donate their eggs to a recipient.
Ovarian failure is one of the leading causes of infertility in women and may occur for many reasons. Delayed child-bearing, radiation or chemotherapy for cancer, autoimmune diseases and surgical removal of the ovaries are a few of the causes of ovarian failure. Donor oocytes provide for couples with little or no chance of achieving a pregnancy on their own.
We will ask you to sign consent forms prior to beginning a cycle that will detail the risks and responsibilities involved with oocyte donation, conscious sedation, and egg retrieval.
You will receive compensation for your time and inconvenience, not for the quality of the egg, your background, or the results of the procedure. The compensation will be subject to taxation and we will provide you with a W9 at the completion of your procedure. You will receive your compensation when you return to the office for your last blood draw approximately two weeks post your retrieval. Donors are not eligible to participate in more than 6 cycles.
Starting Out
Donating eggs is not an easy process and will require a commitment of time and energy. Couples with whom you may be matched will be investing a large amount of money for each cycle. In addition to their financial investment, people become emotionally committed to their treatments. It is extremely important that you are willing to complete the process once begun.
Once you are given an introduction to the screening and treatment process, you will be given the opportunity to proceed. The screening process will involve blood work, an ultrasound, and a psychological evaluation. For the psychological evaluation, you will meet with a psychologist who will talk with you about why you want to be a donor, and her staff will administer a psychological test called the MMPI. The interview and test are not difficult or threatening. Additional tests may be required in certain circumstances. You will be required to complete our donor questionnaire.  You will not have to pay for any of the testing or screening procedures.  A copy of your current pap smear or any applicable lab work would be accepted.
After all of this screening you may discover that you have not been accepted as an egg donor. This does not mean there is anything wrong with you. We are concerned about many issues including the possibility that you may regret your participation. Once all of the screening is completed we will add you to our donor profile list.
Getting Matched
Once a tentative match has been made, we will contact you by phone and ask if you are still willing to be a donor.
If willing, we will ask you to call on the first day of your menses to come into the office for baseline bloods and ultrasound. You maybe instructed to start an oral contraceptive pill and return for a visit to our clinic where you will meet with one of the nurses. The nurse will instruct you on injection technique and the details of the medication protocol.
During a cycle you will be required to give yourself several injectable medications. You may choose to have a friend or partner administer these medications. All are very important to the success of the cycle.
Treatment Overview
Once you have been accepted as a donor we will determine where you are in your menstrual cycle. We will utilize a medication called Lupron to help coordinate you and your recipients' cycles.
Lupron
We will usually begin Lupron the week before your next expected period. If you are taking oral contraceptives we will overlap the Lupron and the pills for a few days then have you stop the pills.
Before beginning Lupron you will be required to come to the clinic in the morning between 7:30-9:30 for an ultrasound of your ovaries and a blood pregnancy test. Once the pregnancy test has been confirmed as negative you will give yourself (or have a friend give to you) an injection of Lupron.
We use a form of Lupron that will last for 30 days. Lupron will suppress your reproductive hormones and allow us to have control of the timing of your cycle. Usually within a week of starting Lupron you will have a menstrual period. It may be a few days late, and may be heavier than normal.
When this period occurs please call our office and we will give you instructions about when to begin the next medication. Side effects of Lupron include hot flashes, vaginal dryness, and headaches. These will diminish when you start the gonadotropins (see below).
If you have not had egg retrieval within 30 days of the Lupron shot we will instruct you to begin daily injections of a small amount of Lupron. These are similar to insulin injections, and are usually not uncomfortable or difficult to give.
Ganirelix
Ganirelix start approximately cycle day 7-9 of Gonadotropin stimulation.  Ganirelix is a pre-filled syringe, no mixing is needed.  This will stop you from ovulating on your own and assist with the timing of your egg retrieval.
Embryo Freezing, Egg Preservation – we are experts at Westchester Fertility & Reproductive Endocrinology.
Dear Westchester Fertility,
Thank you for giving me the opportunity to give the gift of life and family to not only one but two of your patient families. I truly feel giving and found the experience much less of an ordeal than anticipated due to your wonderful staff.
Many Regards, J
---
Words can not express how grateful my husband and I are to Dr. Blotner and his staff's expertise, and professionalism. Our twin girls are proof of our wonderful experience with Westchester Fertility!
I think I was probably one of the longest running patients because my body just wasn't responding to all of the treatments the way we wanted it too the first and second times. But my husband and I hung in there and were encouraged by the team at W.F. Dr. Blotner knows his stuff and figured out just what my endocrine system needed to get things on track!
We have 2 more embryos frozen there at W.F. and plan to go back to Dr. B. when the time comes. If you elect to use W.F., which I HIGHLY recommend, just remember that if at first things do not work out, it is not anyone's fault.
Have patience & faith - things will work out if they are meant to in the end. Dr B. is definitely the most gentle male doctor. I've seen. I always felt extremely comfortable with him.
Review: 05/09/11
---
My experience with Dr. Blotner and his staff has been extremely positive. We had our first child as a result in 2011 and a second is on the way.
This is a difficult process for anyone who goes through it, but what makes it more bearable and pleasant is the wonderful staff. They are kind and caring, and make you feel like a close friend or family member. They always greet you with a smile and put your nerves at ease. They are prompt and very considerate.
This is not the kind of service you will receive from these larger institutions which can be very cold and impersonal. By the end of my treatment, I was saddened that I needed to move on to the care of my OBGYN.
I would highly recommend Dr. Blotner if you are struggling with fertility issues.
Review: 08/15/13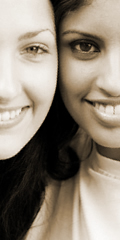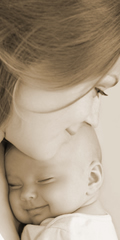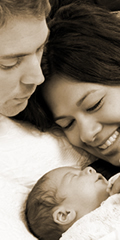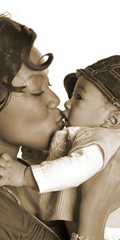 (914) 949 - 6677
WESTCHESTER FERTILITY

REPRODUCTIVE ENDOCRINOLOGY