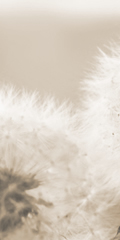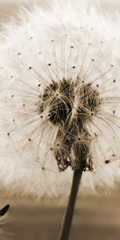 ABOUT US
Dr. Michael Blotner

Medical Director
Michael Blotner, MD, is board certified in obstetrics and gynecology and reproductive endocrinology. For over 15 years, he has been helping patients in his care achieve their goal of having a child through state-of-the-art infertility treatment. Dr. Blotner has dedicated himself to providing personalized professional care in a relaxed environment.
Dr. Blotner completed his undergraduate work at the  University of Texas at Austin, graduating Phi Beta Kappa and summa cum laude. His extensive postgraduate training includes a 4-year residency in obstetrics and gynecology, followed by a fellowship in reproductive endocrinology and infertility at the Michael Reese Hospital and the University of Chicago.
Prior to establishing his private practice in 1994, Dr. Blotner served as Assistant Professor in the Department of Obstetrics and Gynecology of Pennsylvania Hospital, University of Pennsylvania; and in the Division of Reproductive Endocrinology, Department of Obstetrics and Gynecology, at the University of Medicine and Dentistry of New Jersey, Robert Wood Johnson Medical School.
Dr. Blotner has lectured and published numerous abstracts and scientific papers on infertility and reproductive biology. He is a member of the American Society of Reproductive Medicine (ASRM), the Society for Assisted Reproductive Technology (SART), and the Society of Reproductive Endocrinologists. He is also a fellow of the American College of Obstetricians and Gynecologists.
Dr. Blotner's hospital affiliations include White Plains Hospital Center, Lawrence Hospital Center, Phelps Memorial Hospital Center, St. John's Riverside Hospital, Sound Shore Medical Center, and Northern Westchester Hospital.
MaryBeth Palatucci, BA, CLT

Laboratory Supervisor for Endocrinology and Andrology
MaryBeth Palatucci is responsible for managing and maintaining our physician's office lab (POL), which includes the endocrinolgy and andrology laboratory. She holds an AAS in Medical Technology and a BA in Biology. She is certified by New York State as a Clinical Laboratory Technologist and Technical Laboratory Supervisor. She has worked with Westchester Fertility since 1996.
Cynthia Hudson, T.S., M.T.

Embryologist
Cynthia Hudson is a long-standing embryologist and medical technologist at Westchester Fertility. She facilitates our assisted reproductive technologies, including embryo assessments and andrology, cryopreservation, and micromanipulation procedures.
She holds a MSc. degree in Clinical Embryology from the University of Leeds in England, and has over ten years of expertise in the field of embryology.
Ms. Hudson is a member of the American Board of Bioanalysis (ABB), the American Society for Reproductive Medicine (ASRM), the New York Metropolitan Embryology Society, and the New York Society of Reproductive Medicine. She received her Bachelor of Science degree in Biology from Springfield College in Massachusetts in 1994, her Medical Technologist certification from the American Society for Clinical Pathology in 1995, and her Technical Supervisor certification from the American Board of Bioanalysis in 2003.
Mike Levanduski, M.S., G.S.

Embryologist
Mike Levanduski received his Master of Science degree from the University of Idaho in 1987, where he studied Embryology and IVF.
Subsequently, he was a key Research Scientist in research and development for Granada Biosciences, Inc., one of the premier Biotech companies of that era. His work there embodied a broad range of IVF research in a variety of species as well as the development of complex nuclear transfer (cloning) procedures.
Mr. Levanduski first performed intracytoplasmic sperm injection (ICSI) on research animals in 1985, years before this technique was even considered for use on humans.
With over 25 years of embryology experience Mr. Levanduski provides the expertise and skills required to maintain the highest possible standards in our IVF laboratory. Mike also consults for other IVF labs worldwide to insure high standards and quality assurance.
He was certified by the American Board of Bioanalysis in 1997 and is a longstanding member of the American Society for Reproductive Medicine (ASRM) and the New York Embryology Society.
For more than two decades Mike has perfected his skills in advanced embryo and gamete micromanipulation in the field Embryology. He is currently active in a variety of clinical research areas, including the development of techniques to freeze human oocytes to benefit cancer patients, donor oocyte recipients, and women who wish to bank their oocytes for future reproductive choices.
Additionally, Mr. Levanduski has invented and authored a key stem cell technology which is patent pending. Recently he has published a series of research articles in conjunction with famed embryologist Dr. Karl Illmensee with the objective of splitting embryos to purposefully produce identical twin embryos in order to improve pregnancy rates in specific patient populations. Mike speaks fluent Spanish and Portuguese.
Natasha Badresingh

Clinical Coordinator
Natasha Badresingh has over 10 years of experience at Westchester Fertility. With degrees in finance and medical assistance, she offers her expertise to assist patients through their evaluation and treatment to make their experience as comfortable and rewarding as possible.
Financial Department
Our knowledgeable staff with several years of experience in assisting patients, will work with you and your insurance carriers to successfully complete applications; and for those without insurance will discuss financial options.
Front Office
Starting with your initial contact our friendly and capable front office staff will readily assist you to ensure that your concerns are addressed in a professional manner.
Westchester Fertility & Reproductive Endocrinology is a private practice with own in-house IVF lab. We care about your privacy.
Dear Westchester Fertility Family,

Thank you so much for your kindness patience and unwavering support and encouragement. We always felt cared for and important. You are all truly amazing and wonderful at what you do!

Sincerely, The D family.


Dear Westchester Fertility Family,

I can not express the gratitude I feel for ALL of your efforts to help my husband and I these past couple of months. I couldn't have gone through these past 7 years living without your support.
First my Endometriosis pain and figuring whether or not to conceive without a husband (was never gonna happen Dr. Blotner!) to finally finding the ONE and breaking the news to him about meeting Dr. Blotner. OH BOY!
From Michele's caring smile as soon as you walk into Natasha's wonderful blood drawings (I swear I never felt a prick) to Gail's phone call to come in to pick up Menopur when we most needed it and couldn't afford a $10,000 medical bill. To Mike who called with his embryo updates on a regular basis. And of course last but not least to Dr. Blotner, I will never forget my first visit to your office. I was very nervous and you were so compassionate and understanding I knew this was the place for me. I will never forget my experience with all of you!

Thank you for being the best TEAM ever and for making such a difficult situation so uplifting!
E & J
Michael Blotner, MD
Reproductive Endocrinologist
Medical Director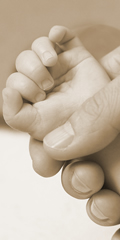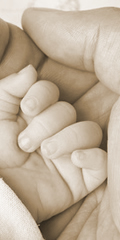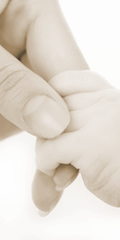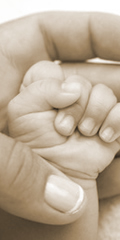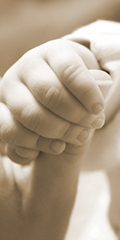 (914) 949 - 6677
WESTCHESTER FERTILITY

REPRODUCTIVE ENDOCRINOLOGY
SE HABLA ESPAÑOL